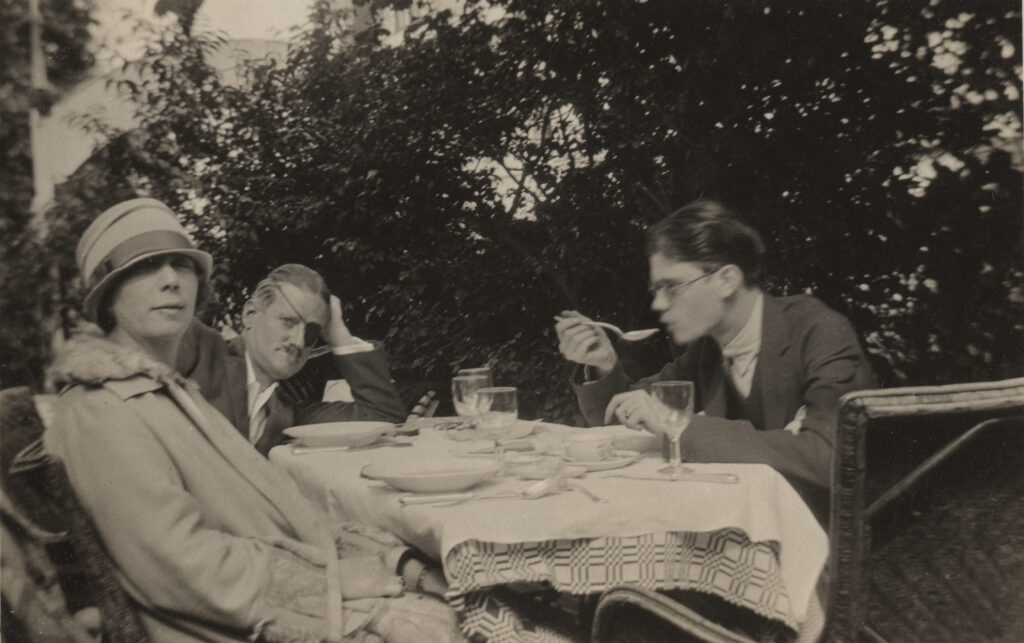 Celebrate Leopold Bloom and the centenary of Ulysses in Ostend
16 June 2022
Readings, events, and performances – details to follow
Plus the launch of Ostende! a special Bloomsday publication dedicated to James Joyce and other eminent figures connected to the city.
Few realise it, but Ostend has its own unique connection to James Joyce. Four years after the publication of Ulysses, the author spent a happy holiday in the city with his wife, Nora, and their two children. It was the summer of 1926. Joyce wrote letters and postcards to his friends while here, many of which survive, as does an evocative set of photographs. This material forms the basis for Xavier Tricot's detailed account of James Joyce in Ostend.
Ulysses is undoubtedly one of the most famous books about Dublin. Written over seven years in three different cities, and totalling 265,000 words, Joyce's epic novel depicts the events of a single day in the city. The protagonist is one Leopold Bloom. Dublin has been celebrating Bloomsday on the anniversary of the date that features in the book – 16 June 1904 – since 1954. From small beginnings, it is now a city-wide festival that attracts an international audience. But the festivities aren't limited to Ireland: Bloomsday is now celebrated by Joyce lovers around the world. This year, the party will be extra special as Ulysses turns 100.
Celebrating 100 years of a literary masterpiece
On 2 February 1922, Paris bookseller Sylvia Beach – founder of the legendary Shakespeare & Company – published the first edition of James Joyce's Ulysses. It was a brave decision. The editors of The Little Review, an American literary journal that published excerpts of the book, had been tried for obscenity the previous year (effectively banning the book in the US). But Beach was undeterred, writing to her friend Marion Peters:
Dear Marion,
… My shop is a great success and self-supporting and all that sort of thing and just think I am publishing a book now. Ulysses by James Joyce, the greatest book and author of the age. . ..! You probably saw in the papers the uproar caused by the trial of the Editors of the Little Review for printing some of Ulysses in it, and how they were fined $100, and their thumb prints taken. Nine stenographers gave up the typing of the last episode here in Paris and a gentleman from the British Embassy burned a dozen pages . . . he threw 'em into the fire in a rage. Ulysses is a masterpiece and one day it will be ranked among the classics in English literature. Joyce is in Paris, and I told him I would publish his book, after the publisher in New York threw up the job in a fright.